Buena Suerte (Fast Luck) Group Service
$

45.00 Sold Out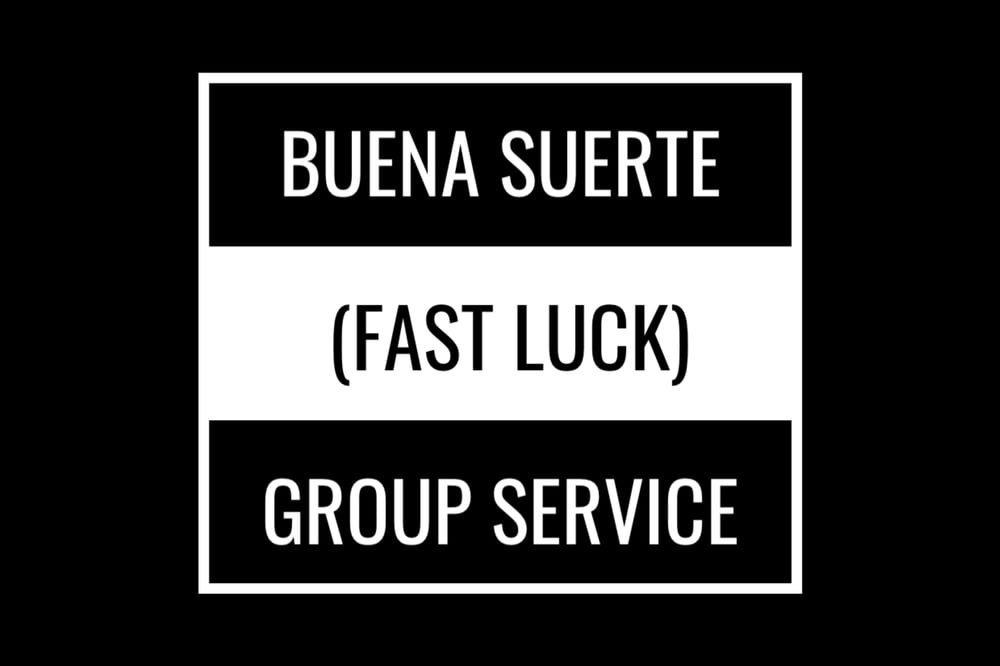 BUENA SUERTE (FAST LUCK) GROUP SERVICE
This service will focus: attracting good fortune, fast luck, magnetizing blessings of abundance, luck in love, divine synchronicities on all levels, and restoring our attraction energies.
I strongly believe we create our own luck by preparing for the opportunities to manifest, but I also believe that luck is an energy that can be depleted and needs to be restored, especially after a run of nothing going our way a.k.a. "bad luck". This is the restorative boost of blessings we can all use right now.
I try my best to create services that are as multi faceted as possible and I am so happy to read all of the amazing success story testimonials from so many of you! I have these in my featured story for reference.
There is a private option for those of you who want your own candles and intentions blessed and burned separately. If you decide to purchase the private option, a 7 day candle will be dressed, charged, and burned during the ritual. You will not receive your own report.
•PLEASE INCLUDE YOUR FULL NAME, BIRTHDATE, AND 5 BRIEF INTENTIONS RELATED TO THIS SERVICE IN THE NOTES AT CHECKOUT. IF YOU FORGET JUST EMAIL ME. I WILL RECEIVE YOUR EMAIL SO NO WORRIES.
•This service includes offerings, and candle work done on your behalf to support your written goals. No consultations will be given.
•Photos and insights will be posted on Instagram. Approximately* 14 days after the service. Please remember this is some old school magic and no details are overlooked. You're patience is appreciated. You will not receive a personal email or DM.
If it doesn't say "Sold Out" the service it's still available!
Share